Laura Rendlen, Kansas City Mosaics Brings Contemporary And Traditional Mosaic Art To The Region.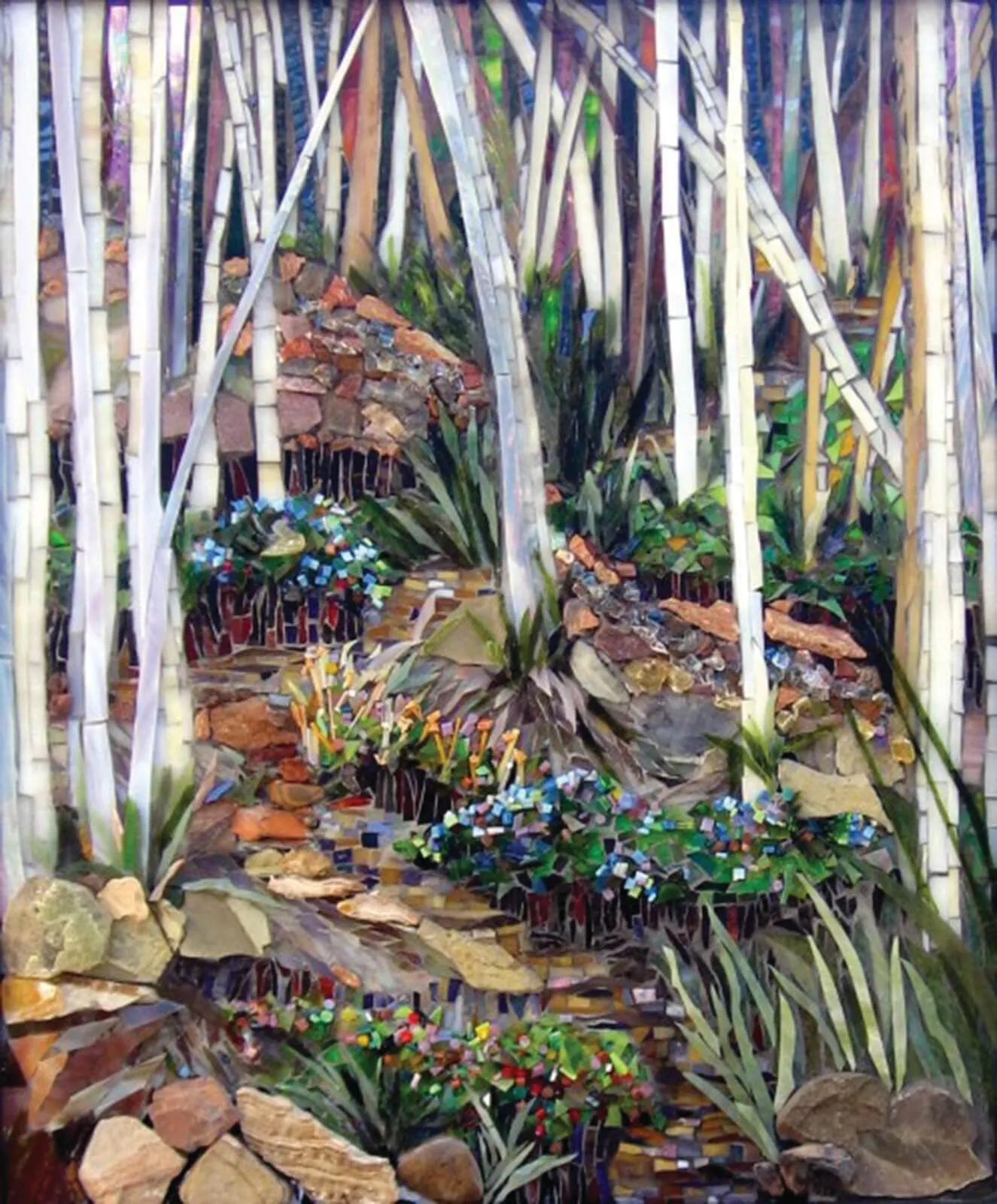 Upon graduation from the Kansas City Art Institute ('82) with a major in Sculpture, she began painting scenery and props. Painting partner (Stephen Goldblatt) suggested doing this with smaller brushes and in homes. They became experts in murals and tromp l'oeil and were very fortunate to be commissioned to do some amazing and unique projects.
After 25 years in residential and commercial work, she began looking for something that would allow her to spend less time "laboring on ladders." She was approached to do a mosaic backsplash. When the project was installed, she knew she had found her calling; Mosaics combine the tactile construction of sculpture, the vision of painting, and the timeless permanence that I had been searching for in art.
Seventeen years later Laura has studied with International Masters, taught for years, and presently travels nationally and internationally, teaching her own Master Workshops. For 20 years I have been involved with the Society of American Mosaic Artists. SAMA is dedicated to educating, inspiring, and promoting excellence in mosaic arts.
Laura has been published in several books, blogs, and magazines including Mosaic Fine Art Portraits and Mosaic Art Now magazine. She has also been included five times in the Mosaic Arts International exhibition in 2012, winning one of the jurors' choice awards.
Fine art Mosaics price on request
I'm waiting to hear your ideas for your next mosaic project.
Let's discuss further